Multi Layer Film Thickness Measurement
Multi layer Film Thickness Measurement: food packaging, adhesive coatings, pvb film, saran film
If you manufacture complex films or other light-permeable materials, we understand the challenges you face with multi layer film thickness measurement and QA inspection. Outdated measurement techniques can be tedious and unreliable. The results sometimes depend more on the accuracy of a weight scale or the sharpness of a razor blade than a true measurement of the product. Plus, new, stricter FDA regulations require many products and materials to have a NIST-traceable inspection history, as well as information that cannot be obtained using older inspection methods.
Lumetrics builds metrology solutions that enable simultaneous film thickness measurement of multiple layers and coatings of multi layer films, online or in the lab. The results are fast, accurate, and non-destructive.
---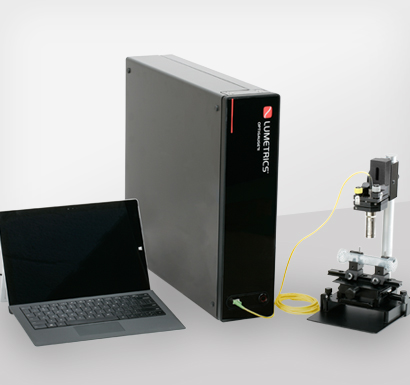 Our OptiGauge II and OptiGauge MLS technology provides optical, non-contact medical tubing and catheter thickness measurement for dimensional testing of all types of extruded tubing products. You can install the system on your production line for real-time inspection of silicone, plastic, or glass tubing, or in your QA lab for accurate thickness measurement of tubing samples.
Learn more