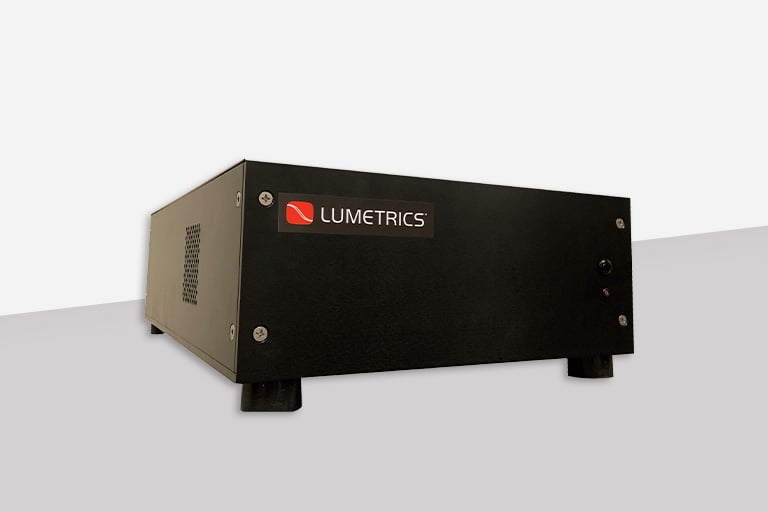 OPTIGAUGE 2000
Low-Coherence Interferometry Measures from 100 Microns to 16 mm
The OptiGauge 2000 instrument is based on time-domain low-coherence interferometry. This technology enables absolute thickness measurement of any material that is transparent or partially transparent to the measurement of light. The OptiGauge 2000 uses infrared light with a center wavelength of approximately 2 microns.

The OptiGauge 2000 is designed to measure specialty and rare materials, such as Geranium, Gallium Arsenide, Beryllium, nanocomposite optical ceramics, and others. Conventional glass and plastic materials can be measured as well. Our patented technology allows for fast real-time measurements and can be used for online process control as well as offline quality control purposes.
Specifications
Features
Applications
Software + Accessories
Thickness measurement range: Up to 16 mm
Measurement Rate: 10 Hz
Accuracy: ± 0.1 µm
Measurement range: 100 μm-16mm
Accuracy ±1.0 μm
Single and multilayer measurements
Continuous internal calibration
NIST traceability
Desktop or rack mount
Interferometry for Quality Assurance and Traceability
Our product line is designed to fit your production line. Explore our resources below or the full library to learn about our metrology capabilities.
TOUCH
Applications
Semiconductors, Solar Cells, IR Materials + More
Applications
Semiconductors, Solar Cells, IR Materials + More
Explore All
TOUCH
Services
Custom Metrology, Discovery Service + Product Demos
Services
Custom Metrology, Discovery Service + Product Demos
Learn More
TOUCH
Resources
Ophthalmic IP, Application Notes + Tech Papers
Resources
Ophthalmic IP, Application Notes + Tech Papers
See Resources