Medical Device Inspection
Medical Device Inspection: Balloons, Stents, Catheters, Tubing, Blood Bags, and Films
Accurately perform medical device thickness measurement and dimensional measurement of medical balloons, blood bags, and other medical device components with objective, non-destructive, optical metrology. Dimensional measurements, including wall thickness, concentricity, and ovality all contribute to the critical operation of the medical balloon. One of the major variables in medical balloon quality is the condition of the tubing used in its manufacture. Measuring seal integrity is critical on blood bags and IV bags. Bioresorbable stents require precise dimensional measurements. In the medical device field, it's especially hard to measure products composed of a soft material or those that vary in shape and size.
Lumetrics applies cutting-edge optical technology to provide high-precision, non-destructive, repeatable, real-time medical device measurements. We enable dimensional testing of wall thickness across a medical balloon, including the body, cones, and the proximal and distal ends. We provide medical device measurement solutions that range from simple lab devices to fully automated robotic systems. Whether your product is clear, coated, or encased in wire mesh, you can benefit from greater confidence in product integrity—and your customers will have greater confidence in you.
---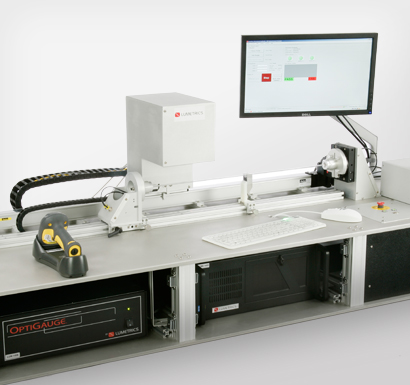 The LumetriScan 360 provides advanced catheter and balloon measurement with consistent, NIST traceable, real-time measurement in the production process. It simplifies the process, reduces user error, saves time, money, and waste—all while meeting the new, stringent criteria for medical balloons and catheter manufacturing that the FDA requires.
Learn more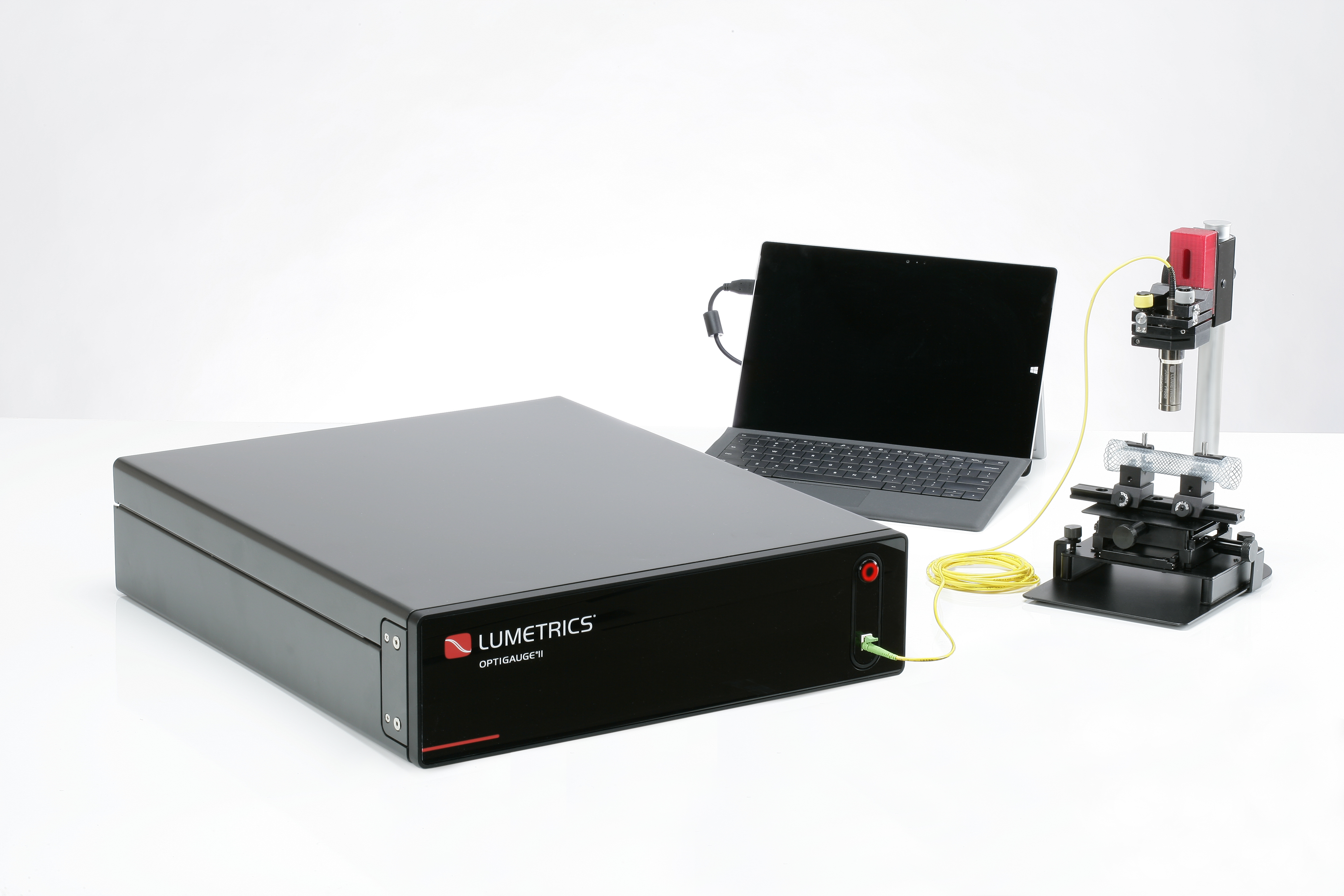 The OptiGauge® II is an ideal non-contact, non-destructive thickness measurement system for companies looking to move away from traditional contact measurement systems. It is non-destructive and objective, leaving no margin for operator error. It offers customers extraordinary flexibility in a measurement system. This user-friendly system delivers reliability and sub-micron accuracy so vital to today's most advanced industries. OptiGauge II can be particularly useful in Quality, R&D labs, and production floors because it can improve yields, reduce costs, increase quality, and meet compliance requirements.
Learn more