Ensure Quality With Precise, Non-Destructive Measurement
Ophthalmic Metrology
Today's ophthalmic products require precise control to provide the fit and comfort customers demand. Traditionally, inspection of critical measurements such as sphere, cylinder, axis, diameter, center thickness (CT), and sagittal height (SAG) have been done at the end of a production run using destructive testing methods.
Lumetrics' techniques provide high-precision, non-destructive, repeatable measurement of these and other critical dimensions to ensure the highest-quality ophthalmics available. Our team's background in ophthalmics, including intellectual property, patents, and software copyrights, demonstrates our expertise in this industry.
Typical Applications
Intraocular Lens Measurement
Our Systems for Ophthalmic Metrology
OptiGauge II
ClearWave Plus
OPTIGAUGE® II
Our OptiGauge II can be integrated into the production line or the QA process, providing real-time Center Thickness and SAG measurement of ophthalmic products. It provides peace of mind to production and QA by providing inspection on 100 percent of products. With the OptiGauge, problems are detected much earlier, reducing lost production time and increasing yields. We also help you meet ISO Standards for testing.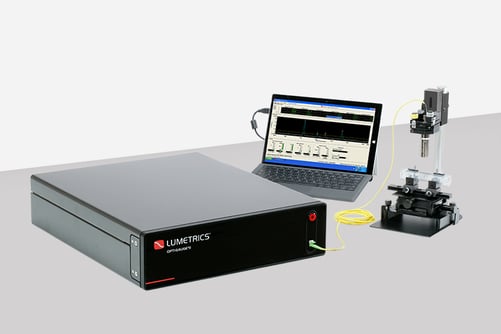 CLEARWAVE™ PLUS
The ClearWave™ Plus uses a modified ClearWave in combination with the industry-standard OptiGauge® thickness measurement system. This provides contact lens manufacturers center thickness (CT), sagittal height (SAG), diameter, the radius of curvature, and all the wavefront measurements that currently require three separate systems to obtain.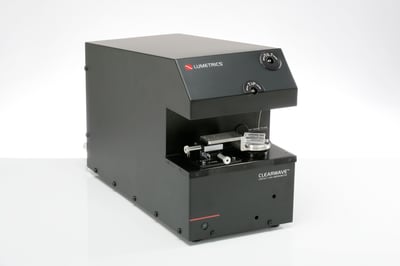 See How It Works
Want to see how our metrology equipment works directly with your product?